The Technical Reference Materials (hereinafter "Materials") provided by Whirlpool Corporation at this site are intended for viewing and use by qualified appliance service technicians. If you do not possess sufficient mechanical and electrical skills and the ability to comprehend, understand and follow all safety warnings and cautions on the product, in the product literature (such as set forth below) and in these Materials, do not attempt to undertake the repairs that are depicted in these Materials.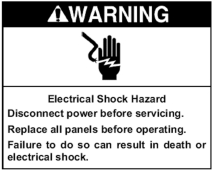 Whirlpool Corporation disclaims any and all liability, to the fullest extent permitted by law, arising out of your use of the site and Materials. By clicking "I Accept" below, you agree to a full and complete wavier of liability as to Whirlpool Corporation, its agents, employees, officers, and directors, and further agree to keep the content of all Materials confidential.
To accept and continue, click the "I Accept" link below.
To decline, click the "Take Me Home" link below.